Get the finest in commercial-grade upright vacuum cleaners from Wayne Door.
SEBO 300 | 350 MECHANICAL VACUUM CLEANERS
Made in Germany, long lasting SEBO 300 (12″) and 350 (14″) vacuums are mechanical, instead of electronic, which minimizes electrical connectors and improves reliability. The 300 and 350 models were designed for superb pet hair removal and are excellent for users with allergies or asthma.
Reliable, commercial-grade components and tightly sealed hospital-grade filtration make these the perfect models for your facility or residence. Plus, ask about free warranty coverage.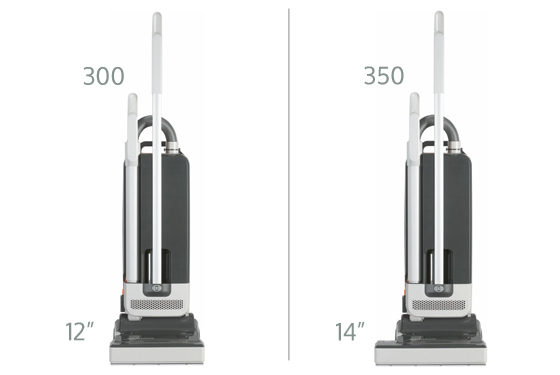 SEBO AUTOMATIC X4 AND X4 PET UPRIGHT VACUUMS
High-tech yet easy to use, the X4 is powerful, quiet, and provides years of reliable use. Innovative features include a power head that adjusts to floor surfaces as well as an alert in case of a worn brush. To protect motor, belts, and carpets, the vacuum shuts off when a full bag, a clog, or a roller obstruction occurs. Accessories include a cleaning wand, 8′ suction hose, three on-board tools, a lifetime belt warranty, and a five-year warranty on other parts and labor.
The X4 Pet is the perfect choice for pet owners who find themselves battling pet hair buildup. Offering consumers excellent cleaning efficiency and hospital-grade filtration, the X4 Pet also includes accessories such as a handheld brush for stairs and upholstery and a 9′ hose for an extended reach.