Explore hollow metal doors and various locks that deliver innovation, craftsmanship, and quality.
Wayne Door is proud to offer a variety of models and materials from Chase Doors — the gold standard for double-acting, impact traffic doors (also known as swing doors or bump doors). Single-pane windows are available standard. Double-pane windows are an option when doors will be used in a freezer or cooler box.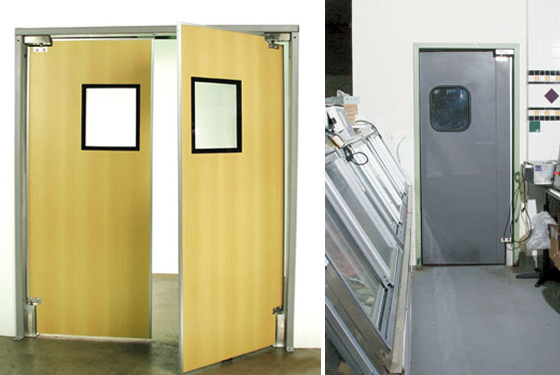 At Wayne Door, we carry the full line of Mesker hollow metal doors, frames, and hardware for the commercial, industrial, and institutional construction markets. A distinguished leader among architects and contractors for more than 145 years, Mesker Door makes and manufactures its product in the USA.