It's time for your new windows/doors to be installed, what an exciting day! You're probably wondering if there is anything you can do to help ensure your installation runs smoothly? Here are some tips to help you prepare your home for your window and door installation.
1. CLEAR THE AREA AROUND YOUR WINDOWS
If you are able to, please move any furniture, blinds, drapes, and fragile items from in front and around the project space. Move furniture four to five feet away (if possible) from the openings that will be worked on. Give our team as much space as possible. If you are not able to move heavy furniture, our team is happy to help when they arrive. Vacuuming the area prior to arrival is also helpful.
2. PREPARE FOR OUR VEHICLES
Depending on how many windows/doors our team will be installing, they could bring two to three installation trucks. These trucks will be parked in your driveway or on the street in front of your home during the entire installation. While our team is extremely aware of their surroundings, it is a good idea to move any vehicles or items that you may need or might be in the way during the project prior to our teams arrival.
3. KEEP CHILDREN AND PETS SAFE
The safety of our team, your children, and your pets is extremely important. Please do not allow children or pets into the work areas. Please be aware, during the installation our team will be removing windows and doors that will leave openings that are easily accessible for children and pets.
4. ELECTRICAL ACCESS
Our team will be using power tools and will need access to an electrical outlet. Please clear a path to the nearest plug outside. You may want to clear some space in the garage depending on the forecast. Please be aware our team will also use a plug inside your home for their vacuums.
5. IT MIGHT GET MESSY
The entire installation process can create quite a mess, but the team takes measures to protect your home and clean up after themselves and haul away all job-related debris. They will place drop cloths to protect floors where they will be walking and around the work areas. However, dust goes airborne, so you should expect some dust collection on nearby surfaces.
6. TRUST THE PROCESS
When our team arrives, be sure to let them know any special instructions. You may want to keep your old windows or doors, or use a specific door when coming in and out of your home, be sure to let them know as soon as possible. If something unexpected happens, do not panic. Our team will work with our management team to find solutions to any problem that may come up.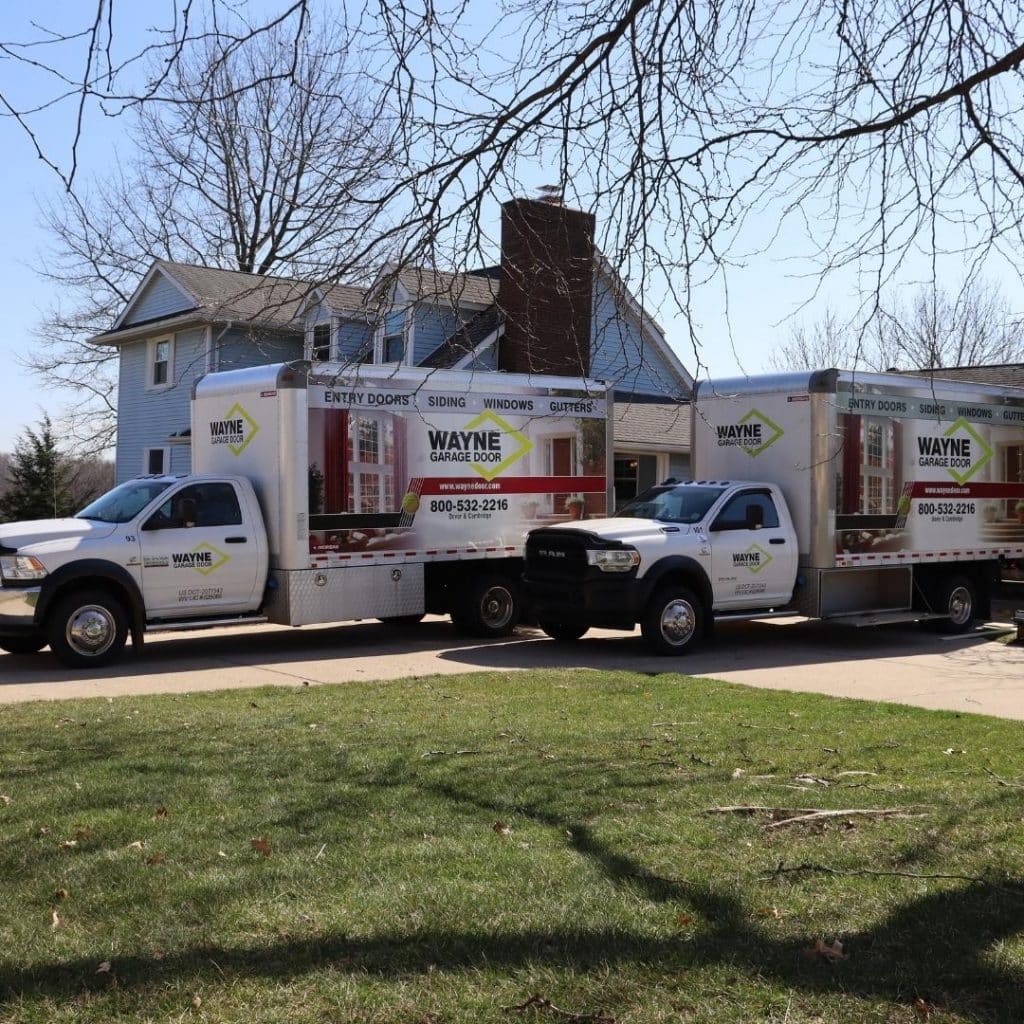 Wayne Garage Door is Here to Help
Interested in learning more about products and services Wayne Garage Door has to offer? Our team of experts are here to help you make the best decision for your home.
Call us today at 330-343-6679 or scroll through our website to learn more.